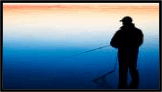 Billings Bridge
This green space along the Rideau River is surrounded by hustle and bustle, but can offer some great fishing throughout the year. It's located at Bank Street and Riverside Drive, and across from the Billings Bridge Plaza.

Access to parking can be found off of Riverside Drive South only. (They routinely ticket vehicles that park in the plaza itself, so be forewarned.) The bike path along the river also runs through the area.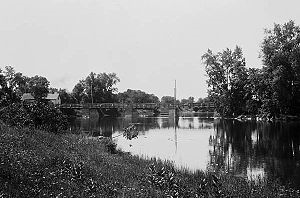 Muskie are routinely caught in this area, and give many a shore angler a run for their money. Try 6 to 9-inch jerkbaits in walleye or bass patterns, teamed up with 30-pound-test mono line and a stout rod. Largemouth bass are also plentiful, and will usually hit topwater baits early or late in the day. Work a "Spook-style" lure over likely looking weed edges for exciting action.

Washrooms and restaurants can be found at the plaza. I prefer to utilize a park bench and a bagged lunch when I hit this spot, giving me more time to fish.

Panfish, including perch, crappie, bluegill, and sunfish are also in the area, and are always willing to take a live bait presentation.

Pike, walleye, and carp can also be tempted to take a variety of baits and lures. A larger shiner minnow, suspended under a sensitive float, would work well for all of these fish. Be prepared for a hard-fought battle if a carp happens to suck it up!