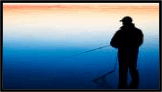 New Edinburgh Park
This park offers a nice retreat for the angler, all within the confines of the city and on the Rideau River. Located south of Sussex Drive on Stanley Avenue, this fair-sized green space has most of the amenities needed for a good day out.

Parking is free, but is fairly limited. If the lot is full, try one of the side streets that can be found close by. Launching a canoe can be done at a number of shoreline spots, but you will have to carry your craft a fair distance from your vehicle.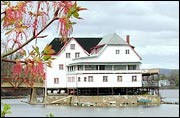 Largemouth bass and pike are plentiful at this spot, and tossing 3/8th oz. spinnerbaits and buzzbaits, in white or chartreuse hues, can catch both.

There is plenty of shoreline access to cast a line, and this is one spot that the whole family can enjoy. Playground equipment is available for entertaining the kids when the fishing slows, and washroom facilities are open in the park building when programs are running. Picnic spots are also provided.

Muskie, carp, walleye, perch, bluegills, crappie, and smallmouth bass can also be found here, and can lead to a mixed bag at the end of the day.

Sunfish are a common catch at the park, and are excellent species to start young anglers off with. A small piece of worm on an Aberdeen hook, with a bobber for visual strikes, is your best bet.

The NCC bike path runs through New Edinburg – this will allow you to fish multiple fishing spots throughout the day.