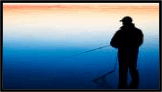 Mooney's Bay
This large expanse of the Rideau River can be found just south of the lock station at Hog's Back, and adjacent to Riverside Drive. Fishing possibilities are varied here, and can be done both on shore and from a boat. A launch ramp (fee) can be found on the south side of Hog's Back, but access is limited to 9am to 7pm during the summer months. Boats can run southward to Black Rapids.

Panfish action can be fast and furious during the early spring, with crappie, bluegills and sunfish turning up in good numbers. Fishing around the locks and shoreline structure with small tubes and grubs will put you in the action. If fish become finicky, try small minnows or maggots suspended under a float.



Mooney's Bay Park can be accessed from Riverside Drive, giving the shore angler many spots to cast. Work noisy topwaters during the early morning or evening hours for the abundant largemouth, with Senko-style baits and Texas-rigged worms or lizards producing better during the day.

Parking is available onsite (fee), as well as on many of the side streets. Picnic tables provide a perfect spot for a packed lunch, and the supervised beach can make for a refreshing soak when the heat is on high. Playground equipment is also available for the kids.

Boat anglers will want to try the numerous humps found throughout the bay for smallmouth bass. Three-inch tubes on 5/16th or 3/8oz lead heads are an excellent choice. Stick to natural colours, such as brown, smoke and white.

Walleye, pike, carp, and muskie can also be caught. Try oversized spinnerbaits in black or chartreuse for the latter.