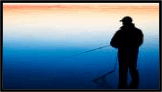 Mississippi Lake
Although not located directly in Ottawa, Mississippi Lake is a premier fishing stop that is a 30-minute drive west along Highway 7. This large lake has an average depth of 9-feet and bottoms out at approximately 30-feet.

Walleye are the fan-favourite here and can be caught with a variety of tactics. Working bucktail jigs around weedlines and clumps has proven its effectiveness on many occasions, as has working 3 or 4-inch twistertails along rock shoals and points. Pink, chartreuse, white and black are excellent colour choices.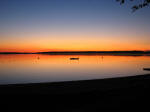 Two concrete launch ramps (fee) can be found at the municipal park in the town of Carleton Place. There is ample parking, as well as picnic areas, washrooms and playground equipment. This large park is a great spot for the shore angler, with largemouth and smallmouth bass, pike, crappie, bluegill and sunfish available to be caught. Live bait suspended under a float, shiny inline spinners and noisy topwaters should see some action.

There is a public launch to the west of Carleton Place at Concession 9A, just off Highway 7. This gravel ramp is free and parking is available. Baitcasters also provides launch facilities (fee), and can be found on the southwest side of the lake.

Saucer-shaped bluegills can be found in good numbers on Mississippi, especially during the early spring period. Look for shallow back bays with a mud or silt bottom, in 3 to 5-feet of water. Micro tubes and mini crankbaits work well on these fish.