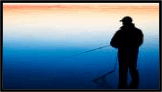 Kars
The Rideau River holds endless fishing possibilities, and the stretch located at Kars may be the cream of the crop. Running approximately 40 kilometres in length, the river here has the locks of Long Island to the north and Burritts Rapids in the south.

Kars is a quaint town that is located just east of Highway 416, on Rogers Stevens Drive. Boaters can access two public launch ramps, with a good cement style directly on the river, and a gravel version at the Kars Recreation Arena. This can be found directly across the street. If utilizing the cement ramp, vehicles and trailers must be left at the arena, which is a short five-minute walk.

Largemouth bass enthusiasts can choose any structure style they like, as this stretch has docks, timber, pads, slop, rock and heavy weeds. Flipping jigs fished on heavy line, as well as buzzbaits and spinnerbaits are excellent choices.



Shore anglers can fish from the cement ramp, or from inside the park. Night fishing for walleye with minnows and floats can make for a productive outing, as can panfishing with light gear. Spring crappies can be found shallow in the park area, and are best caught with slip floats and micro tubes.

Smallmouth bass, perch, bullhead, pike, bluegill and sunfish are always willing to play tug of war, and can be found in good numbers for those willing to search.

Chasing muskie throughout this stretch can bring about some photo-worthy moments. I've witnessed numerous fish over 30-pounds out of Kars, but they do take dedication and time. Trolling large body baits or working jerkbaits and bucktails are the go-to lures for most, but don't overlook large suckers, either alive or dead. Drifting along weedlines or deep holes can often bag you fish with this tactic.