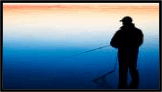 Petrie Island
A short car ride east along Highway 174 will land you at Petrie Island - a popular angling destination for city folk. Located on Trim Road, Petrie offers a multitude of fishing opportunities throughout all seasons.

Shore spots abound, and include numerous inlets and bays, as well as casting directly into the big Ottawa River. Walleye anglers do well during the spring and fall periods casting into and around the large culverts that run under the road by the bait shop. Jigs and live bait are your best bet.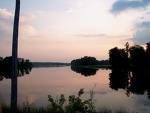 Launch ramps (fee) are available, as well as a marina, café, boat rentals, live bait and licenses. Parking lots are also located on the island.

Panfish anglers will enjoy the abundant perch, crappie, bluegills and sunfish. Early spring will see crappie close to shoreline structure throughout the island. Ultralight gear and micro tube jigs are always a good bet for action. This is a great time to bring youngsters and the family, as the fishing action can often be fast and furious.

Largemouth and smallmouth bass, muskie, garpike, ling and sturgeon are common catches, with trophy-sized fish always a possibility.

Pike are often targeted during the winter at Petrie. Suspending live or dead bait under a tip-up generally gets the nod. Crappy Bay is a good place to start your search.

Walking trails can be found throughout the island, giving the nature nut a reprieve when the casting arm gets tired. A sandy beach and picnic facilities are also here.