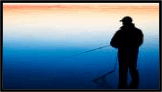 Dows Lake
This man-made lake is connected to the Rideau Canal, offering endless fishing opportunities for both beginners and pros alike. Located at the foot of Preston Street and Queen Elizabeth Drive, Dows Lake and the surrounding parkland create an idyllic retreat that caters to the outdoor enthusiast.

Large and smallmouth bass, muskie, pike, carp, crappie, bluegill, sunfish and perch are all present in this system, and in very good numbers. Youngsters can toss a worm and bobber for unlimited pannie action, while those searching for largemouth are best advised to work Texas-rigged plastics or weedless topwaters through and around the abundant vegetation.



Dows Lake Pavillion offers a launch ramp (fee), gas, washrooms, restaurants, as well as pedal boat, canoe, kayak and rowboat rentals. A large parking lot (fee) can be found directly across from the pavillion, but street parking is located a short walk away off of Preston Street and Carling Avenue.

Carp grow big and ornery at Dows Lake, and can often be spotted in schools lurking just under the surface of the water. Heavy line and large spools are needed to wrestle these fish to the net, with canned corn, dough balls or nightcrawlers working best as bait. The western side of the lake seems to produce best, especially down towards the canal.

Bike paths surround the lake, and also run the length of the canal. Strap on the roller blades or don the bike helmet, and coast your way to some great angling possibilities.